Staff Biographies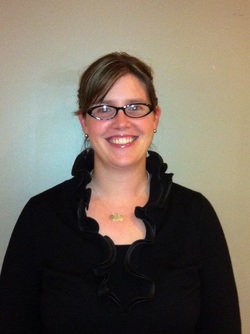 Christine Golden, Ph.D.
Dr. Golden is a liscensed pediatric psychologist and is credentialed as a National Health Service Provider in Psychology. She graduated from the Catholic University of America in 1997 with a Bachelor of Arts and in 1998 with a Masters of Arts, both in Psychology. She pursued doctoral education through Kent State University, graduating with her Doctorate of Philosophy in Clinical Psychology in 2006.

Dr. Golden specialized in work with children and families throughout her training. Following receipt of her doctorate, Dr. Golden completed a pediatric psychology fellowship at Children's Hospital Medical Center of Akron. Here she worked in the NeuroDevelopmental Center, where she specialized in the assessment, diagnosis, and treatment of autism spectrum disorders, developmental delays, and childhood behavior problems. She developed a group based Attention Deficit Hyperactivity Disorder intervention, assisted in development of the hospital's Social Skills Development Program, and initiated the hospital's first Sibling Support groups for siblings of children with an autism spectrum disorder.

In 2007, Dr. Golden joined the National Institutes of Health within the Intramural Research Program of the National Institute of Mental Health. Her work within the Pediatric and Developmental Neuroscience branch has focused on the assessment of children with autism spectrum disorders, developmental delays, and typical development. In addition, she has gained expertise in working with children who have rare genetic conditions, including WAGR and Smith-Magenis. She has been active in research, presenting her work in national and international forums.

Dr. Golden is married with four children. Her greatest joy is watching her children grow.

---
---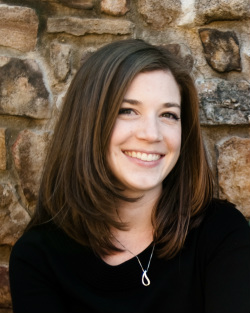 Dr. Grace Howarth graduated from Virginia Tech with a Bachelor of Science in Psychology in 2007. She went on to earn a Master of Teaching in Early Childhood & Developmental Risk from the University of Virginia in 2009. While at the University of Virginia, Dr. Howarth worked in a home-based early intervention setting where she developed a passion for serving young children with developmental delays and disabilities and their families. Dr. Howarth earned her Doctorate of Philosophy in Applied Developmental Psychology in 2014.

Throughout her graduate training, Dr. Howarth focused on social and emotional development in infancy and early childhood. In particular, Dr. Howarth studied children's abilities to regulate their emotions, behavior, and attention, how children understand their own and other's emotions, and how children interact in social and academic settings. Additionally, she studied how preschool teachers support positive social and emotional skills in the classroom. Her work has recently been accepted for publication in Social Development, Journal of Applied Developmental Psychology, and Child Development.

Dr. Howarth is looking forward to expanding her knowledge of assessment under the supervision of Dr. Golden. She will also be involved in delivering workshops to local schools and medical practices.

Dr. Howarth is married with a young son and a crazy chocolate lab. She enjoys spending time with her family, exercise, and reading.

---

---